There are many reasons why fashion brands succeed. And while no two brands are alike, it generally involves some combination of creativity, commerciality and "it": the elusive X factor.
By one measure, of the alumni of the National Designer Award, one of the country's top prizes for emerging fashion talent, most are still around, including Toni Maticevski (2002), Macgraw (2016) and P.E Nation (2018). The next 12 months will also see a swag of anniversaries for fashion brands, with a few – Country Road, Alex Perry and Lisa Baron among them – crossing the 40-year threshold occupied by the likes of Cue and Carla Zampatti.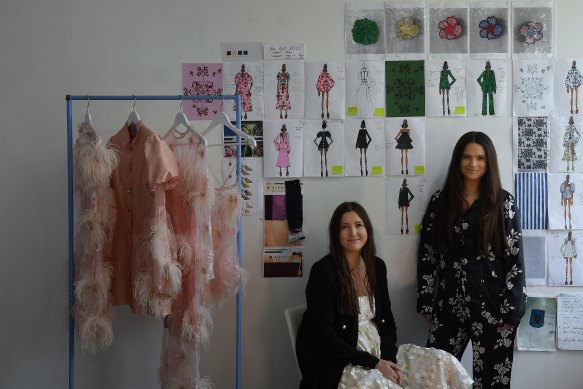 Still going strong … Beth (left) and Tess Macgraw are celebrating 10 years in business.
Australian fashion is full of success stories, yet the collapse of fashion labels attracts a level of interest reserved for few other industries. It was evident again this month, after Alice McCall announced she had appointed liquidators to wind up her brand, just shy of its 20th anniversary. McCall has chosen to remain quiet about her future for now, but it's fair to say fashion hasn't seen the last of her.
As industry figures this week lamented that McCall is likely the first of more fashion casualties in 2023, it seemed a good a time as any to ask: in the current climate, how do you define success in fashion? And what are the main reasons some brands don't make it?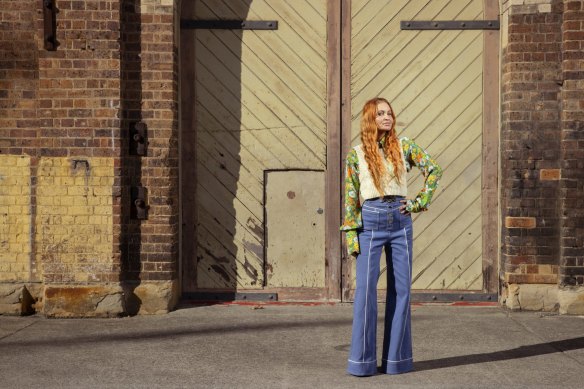 Alice McCall announced the closure of her label this month after nearly 20 years.
"Fashion is a business, and some designers just never get it right," says Kellie Hush, the former Harper's Bazaar editor who now consults for brands including Carla Zampatti.
Hush says a lot of great Australian designers, including Josh Goot (who has gone on to success with Wardrobe.NYC, the brand he co-founded with stylist and Vogue Australia's new editor-in-chief, Christine Centenera) often find themselves out of step with the market as they are ascending, and they falter.
"For some, their price point is too high for the consumer [they are] trying to market to," says Hush. "Even if the clothing is beautiful, sometimes the customers who could actually afford the dress couldn't wear it."
Even if the clothing is beautiful, sometimes the customers who could actually afford the dress couldn't wear it.Kellie Hush, consultant and former editor of Harper's Bazaar
Industry consultant Jarrad Clark, an Australian based in New York who has worked with brands including Tommy Hilfiger and global fashion giant IMG, says brands are "most vulnerable when there is confusion about who they are, or what they stand for, which creates a domino effect across the rest of [their] business, including [their] supply chain".Getting back up again
If you want to really understand what it takes to make it in the Australian fashion industry, it helps to talk to those who have failed. Today, Effie Kats runs two successful brands: her eponymous label, which specialises in mid-priced occasion and work wear, and Bayse, which markets "perfect basics" – and is about to launch in UK department store Selfridges.
But in 2018, Kats, now 33, was at her lowest point professionally after her first brand, Zachary, closed after fewer than five years in business.
Kats, who didn't have any formal fashion training when she started Zachary, "had no idea the kinds of issues you can have with stretch garments". She also fell victim to an "industry veteran", who effectively conned her into signing away her own company, but not before she ran up debts for retail leases that she says now were never right for her brand's target audience.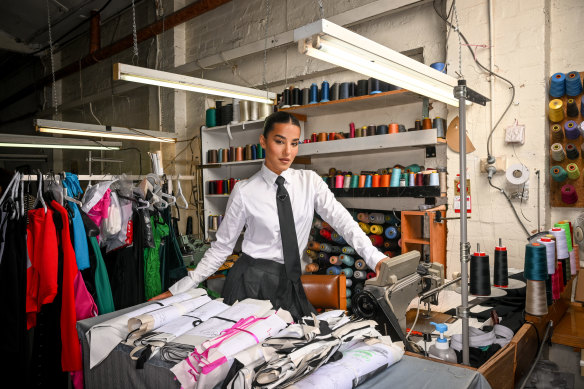 Effie Kats has built two successful businesses after her first venture failed after less than five years.
Still, Kats wouldn't take it back, even if she could. "I learnt so many lessons … I had imposter syndrome, I [told myself] I didn't know best, I didn't trust my inner voice," she says. "I was 27, I was facing being sued by [shopping centre owner] Westfield. I lost all my money we had used for the bonds, and the company went into administration, so I had that on my record as well."
After spending "five months in my bathrobe, pacing", Kats spotted a gap in the market for coloured suits, and jumped back in. Gradual growth, particularly after the pandemic struck and events were cancelled, has been key to her success this time, as has her strong social media presence.
"You have to evolve and adapt – that is tantamount to survival in this industry," she says, listing technology changes, how brands connect with their customers (or, in her case, audience) and what's happening socially or politically that could impact consumer confidence. Aesthetics are also important. "As soon as you remain stagnant your brand gets lost," she says.Growth, but at what cost?
As Kats learnt, thanks to the headlines when Zachary went bust, it can seem like a disproportionate degree of attention is paid to the fortune of fashion brands. Why does she think that is? "Fashion is commercial as well as artistic, and people can overlook that factor. You need to make your targets and budgets."
"I am constantly looking at what's selling, where we need to inject variety. I want my customers to feel and look how they want, without breaking the bank. Sales were strong during the pandemic and beyond – I've heard other brands at a higher price point have felt the pinch."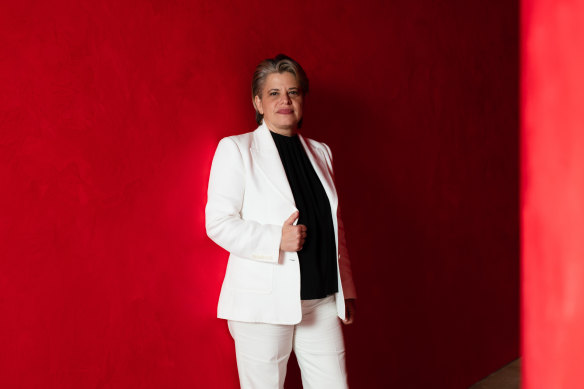 Guiding brands towards the future … Australian Fashion Council boss Leila Naja Hibri. Credit: Esteban La Tessa
It's that balance between creative and commercial that can sometimes tip some brands over the edge, often before they have really got off the ground.
As head of the Australian Fashion Council, it's Leila Naja Hibri's job to steer the industry towards success, often through the fog of misconception that it's all "champagne and catwalks". She says responsible, controlled expansion, tailored to each individual business, should be the goal of brands.
"We saw a lot of brands over the years just opening more and more retail stores. Expanding and growing can be very seductive, but it's not always a good idea," she says.
Consumers are also growing and changing, and brands need to look beyond Gen Z, which is now a medium-term approach at best, she says. "Our job [as the AFC] is to guide the 'just' transformation of our industry to get to something sustainable for the future – towards net-zero by 2050 … Our industry is still based on a growth model that is not sustainable economically, sustainably or socially."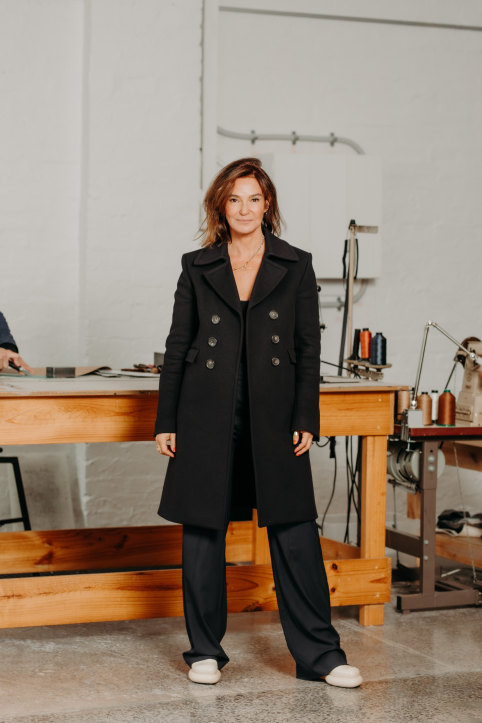 Amanda Briskin-Rettig: 'Having lots of stores and breaking even – from my measure that wouldn't be a success. To me, that's treading water.'Credit:Kate Shanasy
So, what does healthy growth, and success, look like? Does everyone need to attain Zimmermann-esque levels of international success (57 stores and counting, a show at next week's Paris Fashion Week, plus a massive investment from Italy-based Style Capital) to be considered "successful"?
Of course not, says Amanda Briskin-Rettig, who founded Mimco in the mid-1990s and now owns luxury leather goods brand A-ESQUE. She says there are multiple examples of thriving independent brands that are not global behemoths.
"I've had the investors, I've rolled out the stores, and now I am doing this model, which is not necessarily less commercially successful," says Briskin-Rettig, whose bags are handmade at the A-ESQUE atelier, in Melbourne's Richmond. "Having lots of stores and breaking even – from my measure that wouldn't be a success. To me, that's treading water, and not making change."
Briskin-Rettig, who has mentored many young designers, says the industry, and the wider public, could benefit from reframing its "negative narrative" around change. Brands close, people pivot, life goes on. "We don't always view [personal] relationships that way – there are some designers who have gone into other businesses who are very happy not having their own label."
Naja Hibri says while there will be a natural correction resulting in fewer brands, at least in the conventional sense, there are opportunities presented by the metaverse, and fashion concepts we are still only discussing in abstract terms. "My definition of growth isn't just sales growth, it's 'what are you doing as a brand to stay relevant?'"A community of consumers
When most brands come to ask Elizabeth Formosa for help, they are already in trouble. The Melbourne-based industry strategist has worked with everyone from start-ups to businesses turning over $50 million a year, and says the pandemic has shifted consumer habits immeasurably.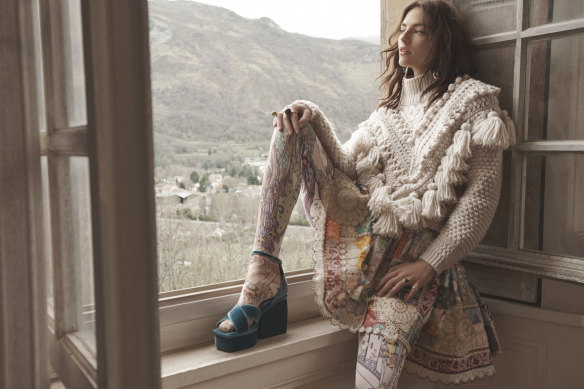 Zimmermann is one of Australia's greatest fashion successes, but success has many guises.
"It's [now] all about connection and community at some level," she says. "There are brands that are going one step further to connect, and not be so transactional with the customer … [Consumers] have gone from this materialistic [mindset] … we want to feel good because we are contributing to a brand that is aligned with our values."
Not everyone is going to survive. The silver lining is there is still growth.Elizabeth Formosa, fashion industry strategist
What that connection looks like can be different for every brand. For some, it might mean publishing impact statements to demonstrate their "conscious fashion" credentials; and for others, it could be Instagram live sessions showing the fit of garments.
"We're going to see a 'curation' of the industry," Formosa says. "Not everyone is going to survive. The silver lining is there is still growth … When times are tough, there's always an opportunity, but you have to carve out your niche, and keep moving."
The future of fashion is bright … Jordan Gogos. Credit: Dan Castano
On Thursday, Australia will have a new National Designer Award winner, chosen from six finalists: Anna Cordell; Dylan Best, of Best Jumpers; Jackie Kiprovski, of Madre Natura; Jemyma Kavanagh, of Hyde and Stone; Jordan Gogos, of Iordanes Spyridon Gogos; and Natasha Veenhuizen, of Van der Kooij.
Just how many of them will still be in business in five or 20 years' time, says Kellie Hush, will depend on their ability to identify their unique selling point, while meeting their target customer where they are, be that a physical space, through e-commerce, or via social media platforms such as TikTok.
"Fashion can be a really crowded space," she says. "Find what you can do differently. Quite often young designers come in, and their clothing is too complex to wear, or they're doing something that's already done."
Still, it's not all spreadsheets and cost-benefit analyses, says Jarrad Clark. There is plenty of opportunity for raw talent, when paired with clear vision and strong leadership. "Long term, they must be able to set realistic goals, be fiscally aware, strategic in thought, and neurotic even, about consistency in the brand's attention to its detail," he says.
Fashion, by its nature, moves in cycles. Hemlines go up and down, colours become more bold and the retreat to muted hues, heels elongate and flatten. And while the industry loves to laud those who make it to 10, 20, 30 years or more, many will only make it to single digits. And, as Briskin-Rettig says, that isn't always a bad thing. Some, like Kacey Devlin, bow out of their own labels but find fulfilment in other roles. Others, like Macgraw, have quietly notched up 10 years, with a healthy overseas clientele. Yet more will take their creativity and channel it into other disciplines, such as styling, or the arts. And some, so history has shown, will just fade away.